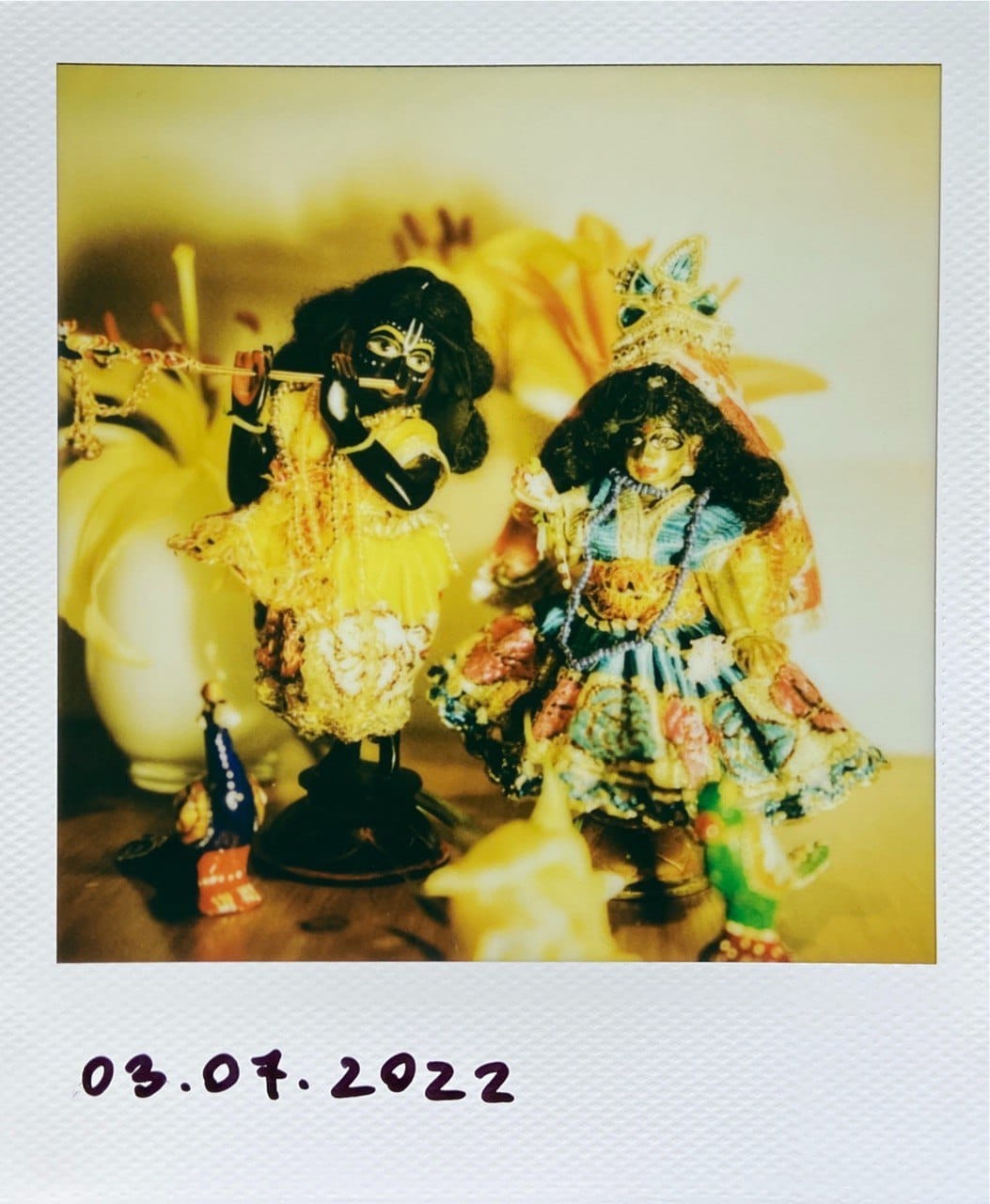 03 Jul

Radha and Madan Gopal

Posted at 10:08h

in

Diary

There is just one thing I would like to mention, considering this happiest day of my life. Yesterday, during Rathayatra festival, dear mataji Radharani devi brought me the Deities of Sri Sri Radha Madan Gopal along with the gifts for their service.

From the moment of receiving the Divine Couple, devotees around were sharing their happiness and willingness to support the divine love. Some of them sang, danced, offered flowers and raja bhoga, asked questions, took darshan and pictures, smiled or rejoiced, offered to help with paraphernalia and more.

It was easy to understand, that there is no more joy in this life than the support and alliance of sweet devotees. To be lucky enough to stay around the loving vaishnavas, to chat, hug, talk, share and act together is a most valuable transcendental gift you may get in your life.

As Prabhupada mentioned the text from Adi Purana in 12 chapter of Nectar of Devotion, saying, My dear Pārtha, one who claims to be My devotee is not so. Only a person who claims to be the devotee of My devotee is actually My devotee.